About 3/4 of the way down the road to Thurmond you will find Dunloup Falls just on the side of the road. You can't miss it. It will be on your right as you venture into Thurmond. You'll find several other places along the creek for some nice shots as well. Additionally, there are a couple of other falls in the neighborhood that I will attempt to get info on in the near future.
Additional hiking and waterfalls up Meadow Fork off of Thurmond Road. The trail access is at a bridge just before the parking area for the Rend trail. You will see that several holes have been dug/excavated to keep the 4 wheeler crowd off the trail, but there is a trail there. There is also a signpost that says "No Motor Vehicles". It's one of those small plastic government things, about three inches wide and brown. Not easily seen.

37.943724, -81.091343 (guestimate)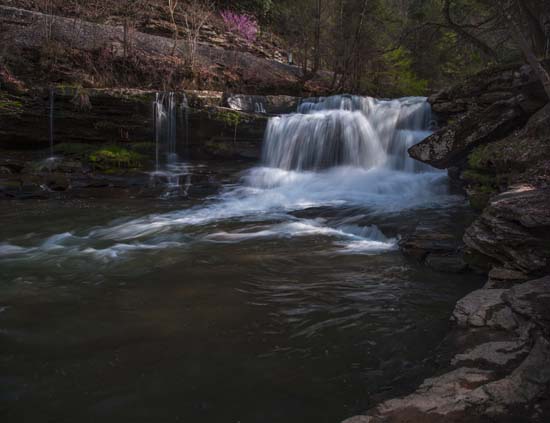 This falls is upstream from the above falls that most people see. There is a pull off area right near it and a trail will be obvious. Very easy access.