39.245680, -79.935050
SR 92 south from US 50 to CR 2. Sign on side of road at intersection says "Cove Run Rd" but on google it's "Coal Run Rd". Either way, you turn here (39.241110, -79.888908). The road runs along Big Cove Run down to the Tygart River. Follow the road all the way down (almost to the bottom). You will see a concrete crossing on your left and a house up the hill on your right. Go down a bit further and there is a place to park on the left. It gets really rough below this point, so, unless you have a high clearance 4WD, don't go to the bottom. You'll see the falls from the road, so make your way down and if the water is high, you will get wet crossing the creek, as the best vantage point are had from the far side.
Here are my photos from my May 6, 2017 visit.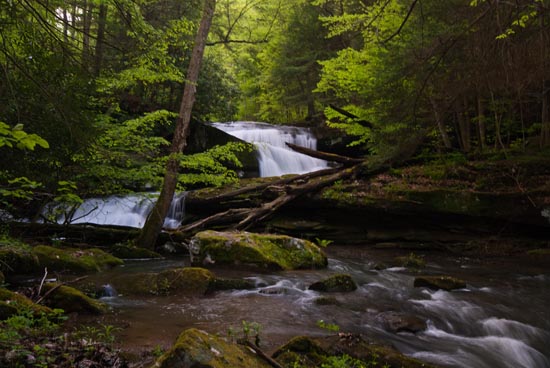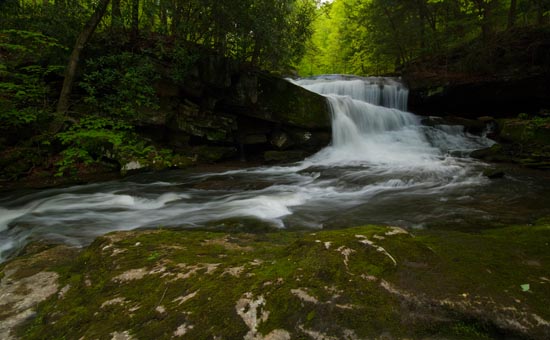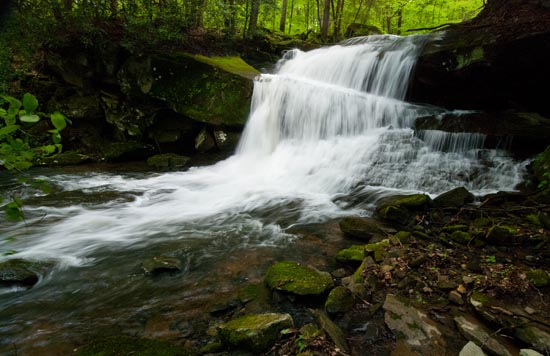 These shots are, obviously, started from down stream and finished up top on the right of the falls. You will get wet here and at this level, the stream can be kind of rough.