Cooper's Rock State Forest
http://www.coopersrockstateforest.com/
Waterfall on Scott Run Trail
Length: 2.5 miles. Walking time: 2 hours
Blaze: Yellow
Difficulty: Moderate/Steep
The trail begins near the forest entrance parking area and ending at the McCollum camping area. Not much of a waterfall but a nice area to hike.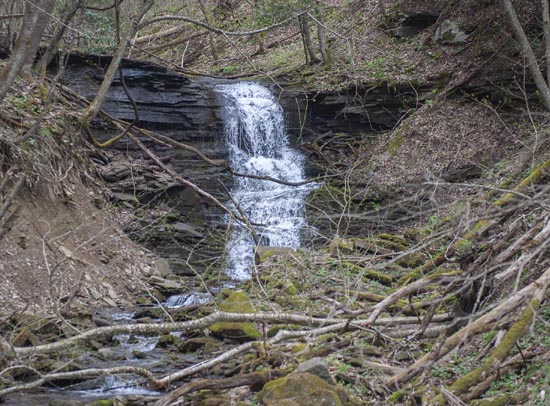 Image from Google Earth
http://www.physics.arizona.edu/~milsom/index.html
Professor John A. Milson, Physics Prof. at University of Arizona, offers these photos of Clay Run and Hemlock Trail.