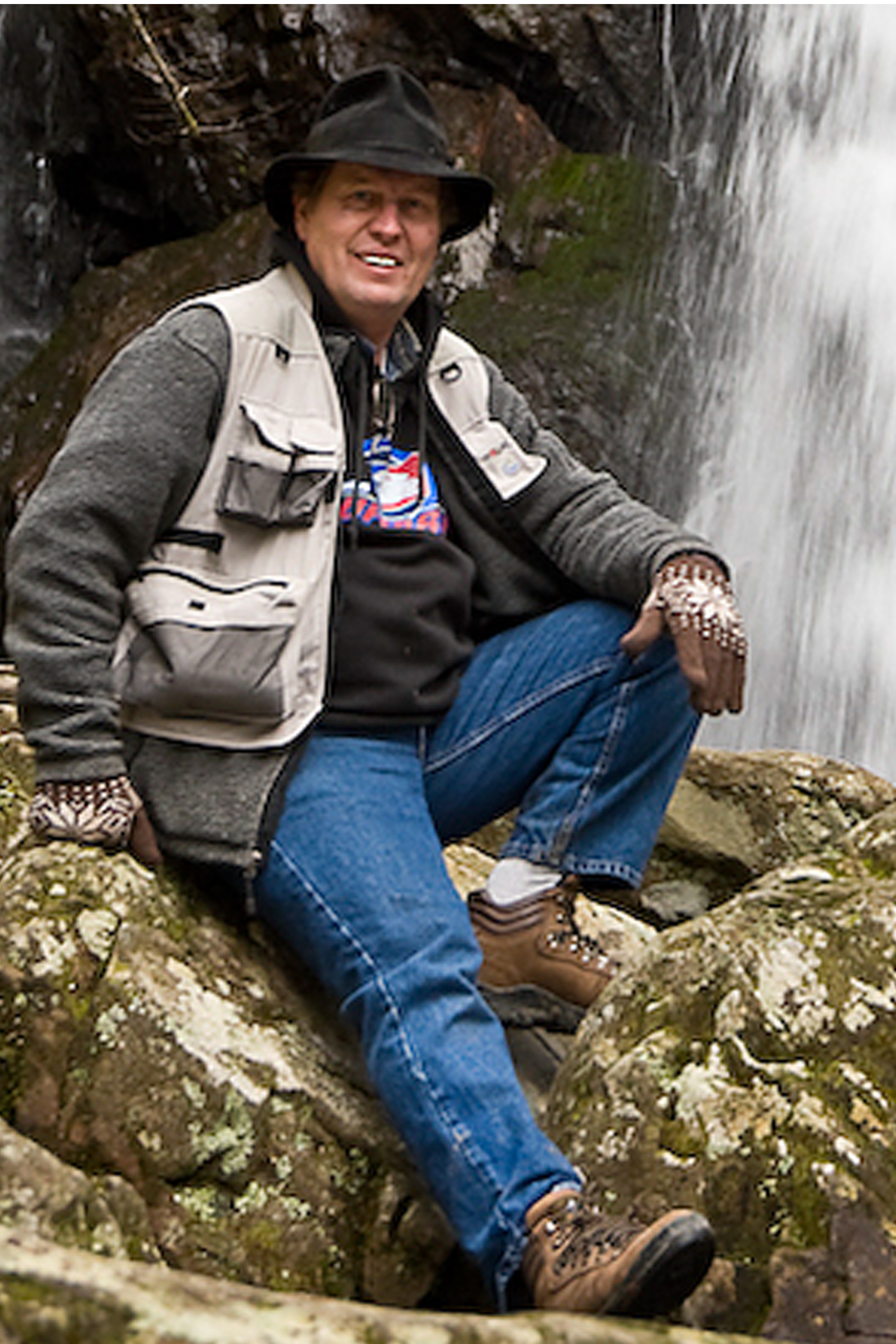 I'm not a born and raised "West Virginian" but I'm no stranger to the state by any stretch. I have been scouting, hiking and photographing waterfalls in the Appalacians from North Georgia to Maine for many years. My first visit to Fayette County was in approximately 1963. I can recall travelling US 60 from Norfolk, Va. to Cincinnati ever since I was a young boy. My dad was a Naval aviator and stationed in Norfolk, Virginia Beach, and Washington D.C. for a lot of his career. I think the one thing that has always stuck in my mind is how my mother would always insist that we stop at the Glen Ferris Inn for a meal whenever we were travelling through, and why not. Sitting in the dining room right on the Kanawha Falls was always a treat and the food was always good. I will always remember my first trout dinner with home made yeast rolls at Glen Ferris whatching the Kanawha float by.
It was many years later, after my hitch in the US Navy and spending many years living overseas and moving around the US as a Navy brat, that I came to settle in Cincinnati, Ohio. My dad's hometown. There I originated the Ohio Valley Camera Club and became friends with a native West Virginian who invited me to go to Bridge Day one year. I believe that was 2006, and being bored with the crowd and the self indulgent activities, voiced a desire to see something more. He took me to several different parks and isolated locations for waterfalls. I'll always remember that day and the several days after as they were the foundation of what I have become as an imported West Virginian.
I had already been hooked on photographing waterfalls from my many visits to Great Smoky Mountains and North Carolina and Tennessee. It wasn't hard for me to get the bug about West Virginia, and before long I had accumulated so much information that I started preserving it online so that I would have it available while out of town and on the road. That eventually evolved into this website and the creation of the "West Virginia Waterfalls" book.
Now days, now that I'm retired from my cabinetry and kitchen and bath remodeling business, I'm working on refining all the information that I have accumulated, and concentrating on publishing a second addition of the book. Needless to say, I still have some waterfalls to visit.