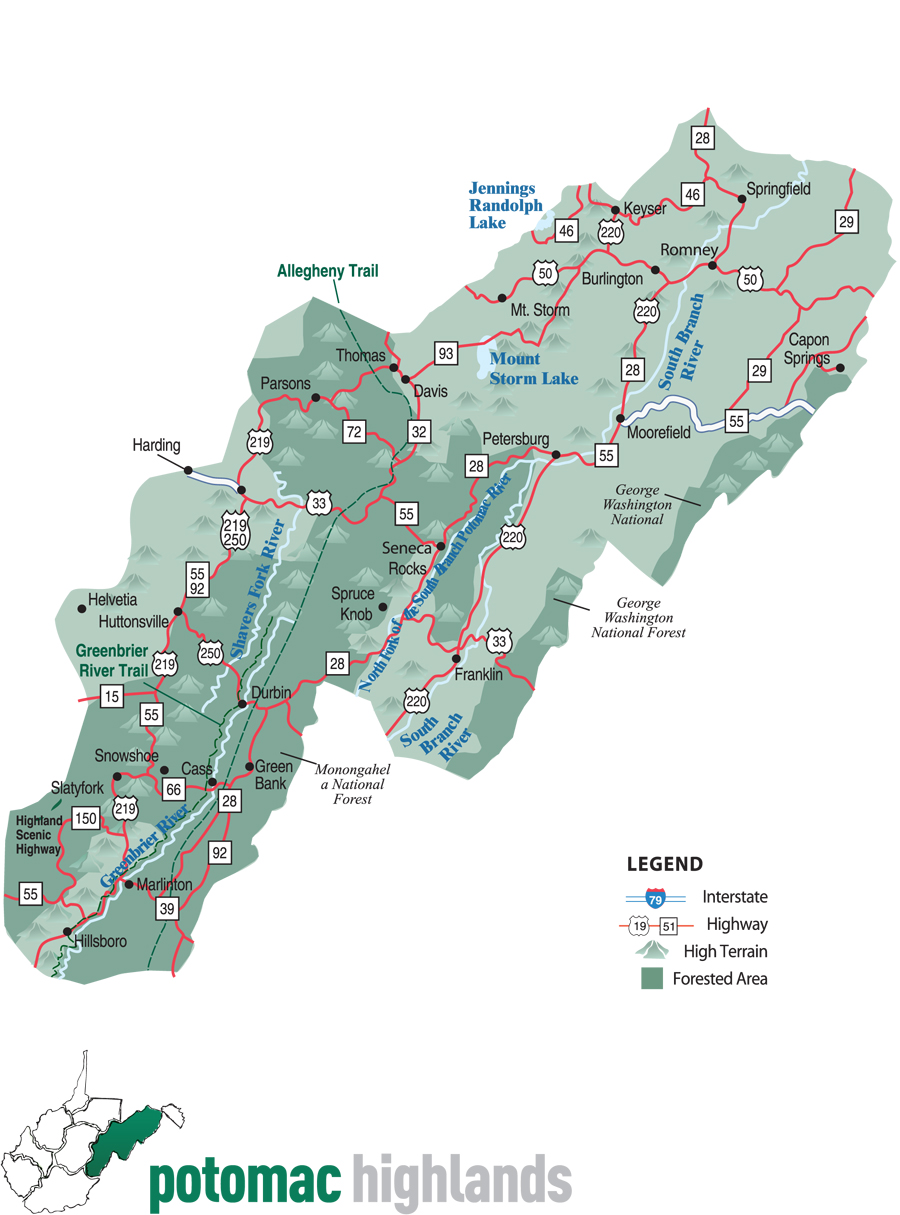 Map courtesy of W.V.D.O.C.
Potomac Region
The Potomac Highlands of West Virginia (or Potomac Highlands) centers on five counties (Grant, Hampshire, Hardy, Mineral, and Pendleton) in the upper Potomac River watershed in the western portion of the state's Eastern Panhandle, bordering Maryland and Virginia. Because of geographical proximity, similar topography and landscapes, and shared culture and history, the Potomac Highlands region also includes Pocahontas, Randolph, and Tucker counties, even though they are in the Monongahela River or New River watersheds and not that of the Potomac River.
The Potomac Highlands broadly overlaps, but is not identical with, the four-state Allegheny Highlands or High Alleghenies region which includes the relatively high and rugged mountains along and near the Allegheny Front from extreme southern Pennsylvania southward across Maryland and West Virginia into adjacent Virginia.
Potomac Ranger District, HC 59, Box 240, Petersburg, WV 26847, 1.5 miles south of Petersburg off Rt. 28/55
304-257-4488 (Voice & TDD), 304-636-1800 – Mon. National Forest