38.060485, -81.081208
38°03'37.8"N 81°04'52.4"W
From the Canyon Rim Visitor Center, take a right out of the parking lot of the visitor center and then the first hard right and follow Fayette Station Rd. down into the gorge, across the Fayette Station Bridge and up the other side. There is some parking at the trailhead to the Kaymoor Trail, but not much.
After parking you can walk back down the road to see Wolf Creek Falls, or begin the trail, or go straight up creek, instead of across the footbridge to see a nice but lesser fall above, then take the footbridge across the creek to see Kaymoor Falls.
Two different place to shoot here on your way up Fayette Station Rd. The top photo is at a bridge which is on a switchback. There is parking, though not much. The lower photo is further up the road at the Kaymoor Trailhead. There is also limited parking available.
After crossing the Fayette Station Bridge, follow the road a very short distance to a bridge crossing Wolf Creek. There are places to park on the far side of the bridge. Walk over to the bridge for this scene.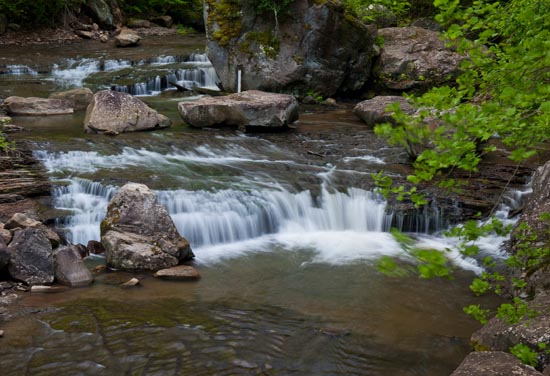 After, continue up the road to roadside pull off on the left where the upper falls of Wolf Creek are located roadside. No roadside shooting here. You have to scramble down into the creek. From the parking at the Kaymoor Trailhead, walk about 50 yards down hill along the road. You can see Wolf Creek Falls from the road. It is a steep slide down into the creek with rhododendron along the hill side to hang onto. There is not much canopy here, so, if it's bright out, you will have highlights issues.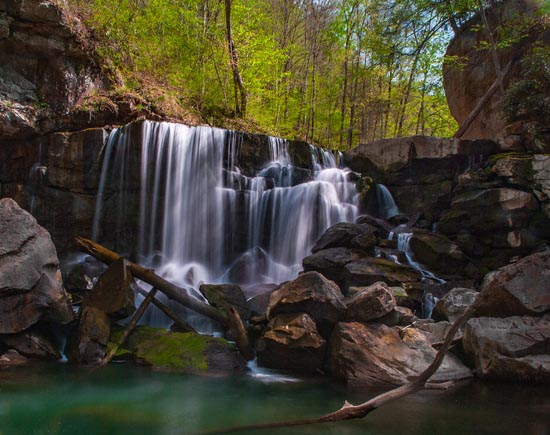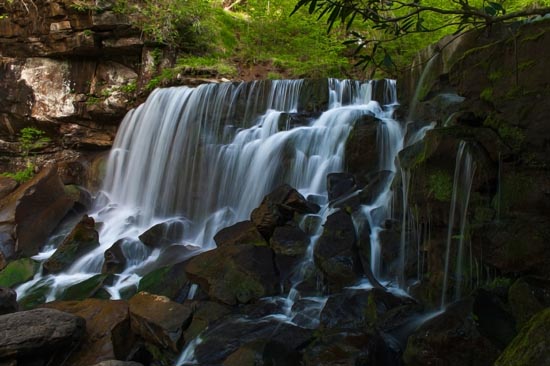 From the trailhead, follow the creek upstream for a view of a very nice cascade/fall. It's only about 50 yds.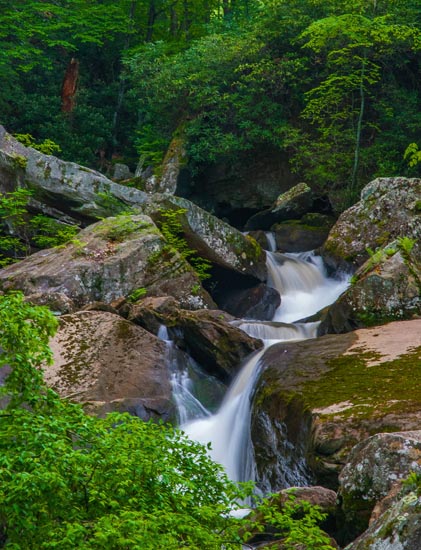 At this writing, the Kaymoor trail is closed due to a slide. "The slope above a portion of the Kaymoor Trail in New River Gorge National River has become unstable, forcing the park to temporarily close the trail from the Wolf Creek Trailhead at Highway 82 (Fayette Station Road) to the Kaymoor Miners Trail." Check their website for trail closures.