(38.100535, -81.149160)
The waterfalls on Beckwith Road are very nice. Personally, one of my favorite areas. It's just that access is iffy.
This is the Laurel Creek as it tumbles downhill to the New River and there are a number of falls in this stretch. One thing to know about this area is that it's not exactly accommodating to parking or pedestrians. It's a very busy and winding road and people do not drive slow through here. Just be safe. Getting into the creek is over some pretty jagged rip-rap and there's a lot of piled up lumber in places. All that said, photography is very good. Nice compositions here.
From Gauley Bridge, follow US 60 to Chimney Corner where you will bear right on SR 16. Follow to the Cotton Hill bridge, cross the bridge, and Laurel Creek is on the right.
From US 19 in Fayetteville, follow SR 16 for approximately 5.5 miles and you will begin to see the Laurel Creek along the side of the road. It all begins at the old gas station, where there is a dam with a spill falls. You can stop at the station. There is room to park, but I don't think this is the place to park if you are going to hike down the road to see the falls. I'm guessing it's private. You could maybe ask.
If there's lots of water, make sure and look for the hill side falls about halfway down the road. You can only shoot it from the road level.
You can pull off on the right (westbound) in a couple of places, but it's kind of sketchy. A safer place would be to continue on down the road for another mile, cross the Cotton Hill bridge over the New River and turn an immediate right into a parking lot. Kayakers put in here, so you're liable to meet a few of them. Walk back up the road and jump down in the creek where ever you see something you like. You could also have someone just drop you off and come back later. It's a nice stretch of creek and I don't think these falls have any particular names.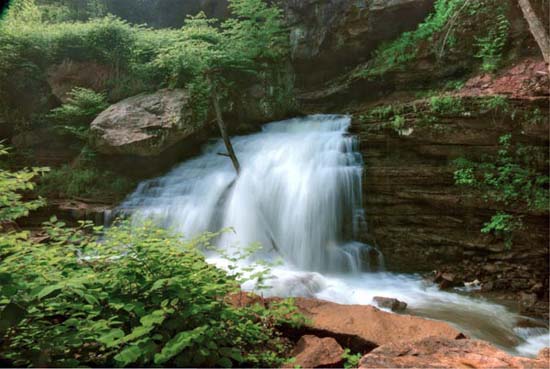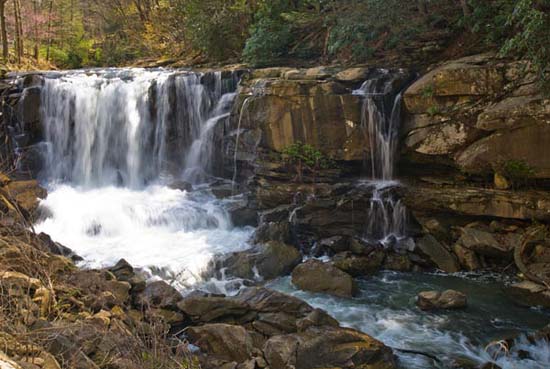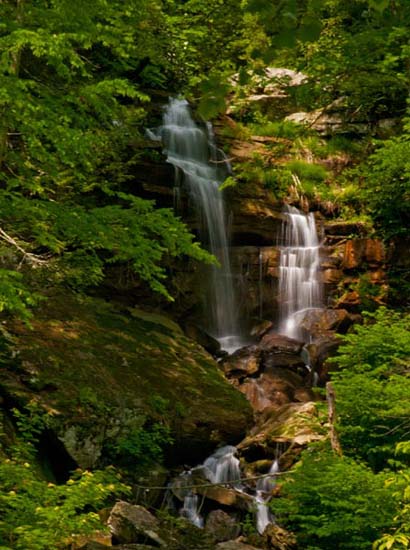 While most of the individual falls shown here on Laurel Creek are unnamed, I have recently come to understand that this particular drop (shown below) has two names. The locals, who swam here in their youth say it is called Misty Falls. But, aparently, more recently, it has been named by some kayakers, who knew no better and they called it "Captain Crunch". Not sure who named it or why this particular name, but a number of people have referred to it as such since I have been researching. Personally, I think it's one beautiful spot and I have been prone to visiting here often.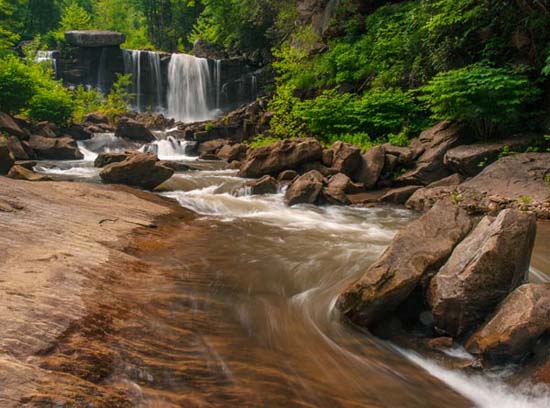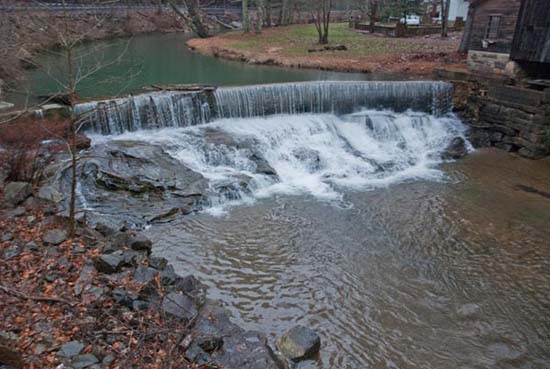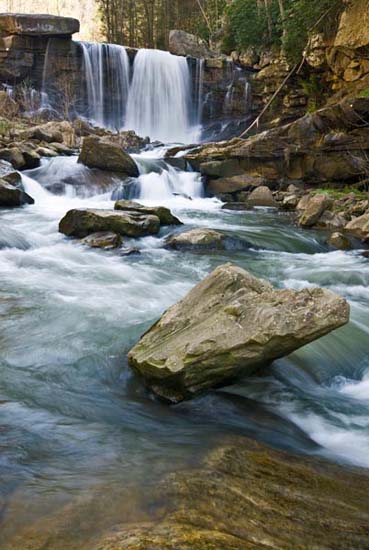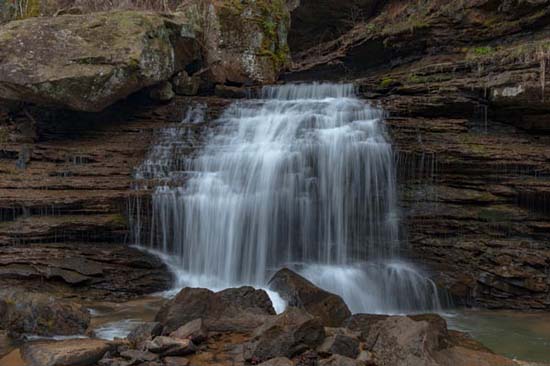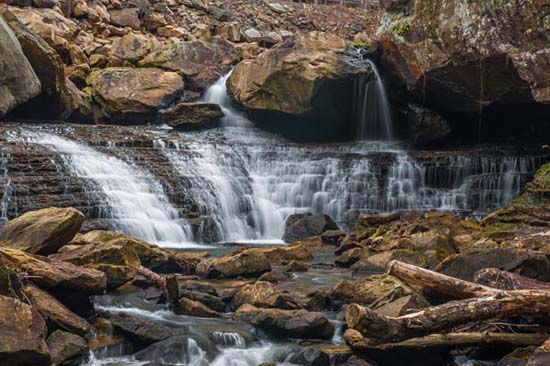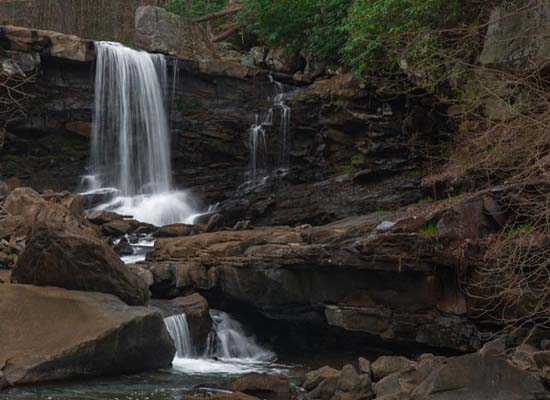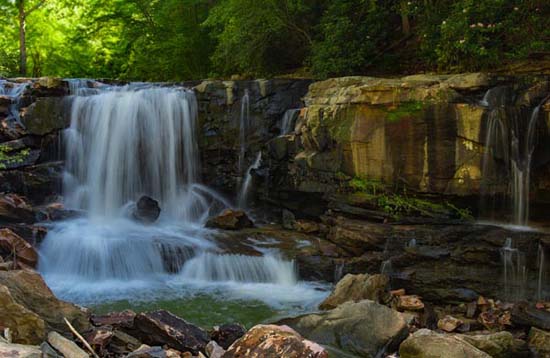 Lately, I've been hoping to go find the first waterfall on Laurel Creek. Fred Wolfe posted about this one a long time ago and it's been on my list since then. Problem is, it's not visible from the road. Here's what I can tell you about how to find it. First off, there is a metal pole with some sort of device on top of it roadside right at the location. It's just below the dam and the old filing station at the top of the creek. If you see a big waterfall at the top of the creek, it's above that. This is usually the first waterfall you can see when driving DOWN Beckwith Road.
Go back upstream from there and look for the metal pole by the guardrail with the plastic box on top. Now find a way down into the creek and walk up creek. There's a nice rapid sort of falls then the bigger one. You can tell because the bigger one has some manmade stone wall configuration (might have been a mill at one time) on the far side of the falls.