39.137650, -79.616823
39°08'15.5"N 79°37'00.6"W
I got detoured here once, on my way to Thomas and ran across two falls on Dry Run. I doubt they have any names, and they were not really impressive when I saw them the first time, what with all the debris and low water.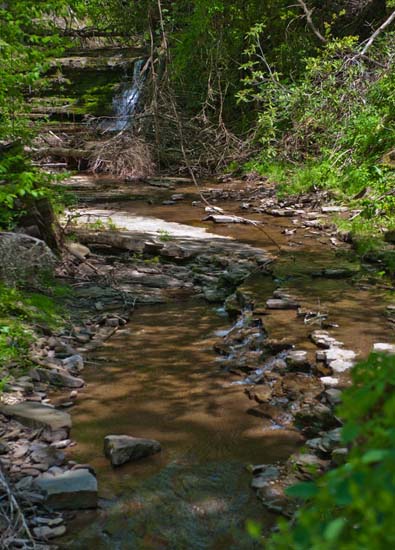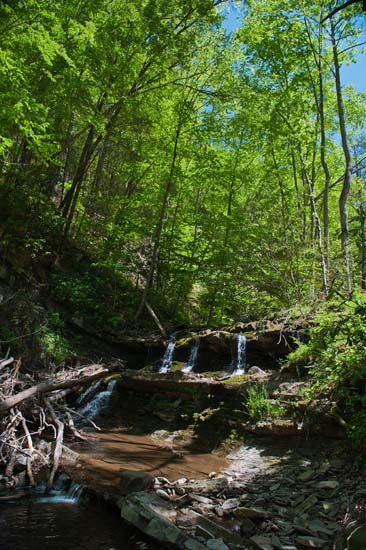 However, I returned here in 2017 to find the creeks cleaner and the water running pretty well. There was still some debris and I had to perch in front of a large fallen tree to shoot the lower falls.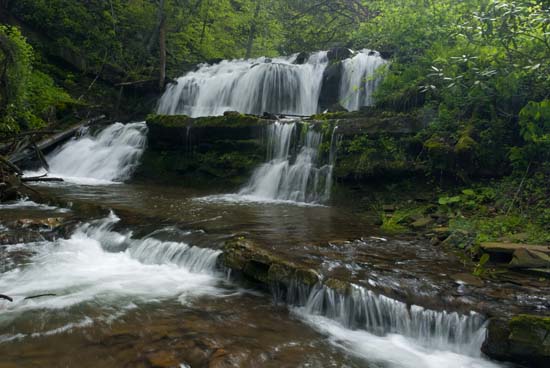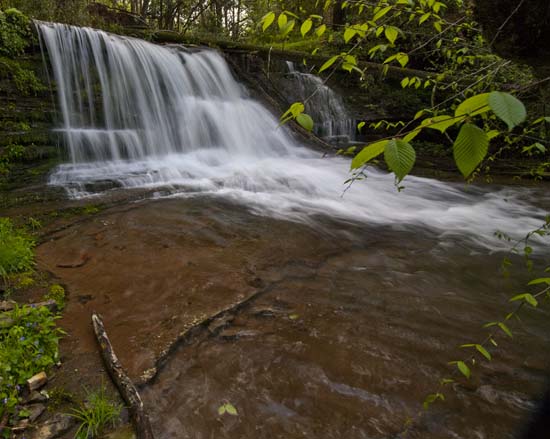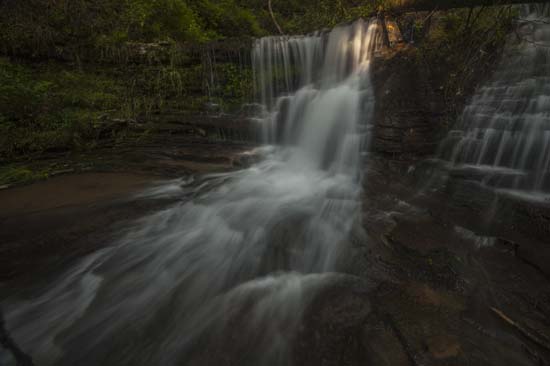 Located between Holly Meadows Road and US 219 on Sugarlands Rd. (CR 29), just on the side of the road, you can't miss it. Start creek beside road at 3 miles from US 219 and begin looking at around 5 miles from US 219.
If you are coming from Thomas, it's about 4.7 miles from the bridge on US 219 in Thomas to Sugar Lands Rd. You can't miss it. There are huge windmills at the intersection. You might try to hit these falls on the way to check out Big Run on FR 18, which is just down the road.